Pasta bolognese roll ups are a nifty crossover on classic bolognese and lasagne that are both fun and tasty. They freeze and reheat brilliantly as well, saving time and effort all over the place!
Even though I'm an adult and can totally see through any contrived attempt at making food quirky, I'm also a total kid at heart and am happy to be overwhelmed by fun in my grub. That's why something as simple as a little bit of rolled up lasagne pasta in these pasta bolognese roll ups entertains me no end. Sure, they're basically cannelloni. But why buy expensive pre-made pasta, when you have lasagne sheets right in the cupboard?
I've opted for a dead simple beef bolognese, but the truth is that anything can be put inside these tubes of tastiness. Spinach and ricotta, mushroom and cream, cheese with cheese on top – all of it will work. Especially the cheese.
I like that this recipe can be healthy if you want it to be. We're on a health kick, so our regular dinners involve turkey breast mince instead of beef, dry frying where possible, no cheese *cries*, and plenty of added veg. Nicking a tip from Wandercook's smoky beef and bacon bolognese, grated carrot and courgette can hide in here really well. If you want any tips on how to dissect my recipe for healthier living, feel free to comment!
Pasta Bolognese Roll Ups
Ingredients
1

Large onion

half sliced, the other half finely diced

4

cloves

Garlic

crushed

1

Tbsp

Tomato puree

1

Tin chopped tomatoes

1

Carton passata

or another can of chopped tomatoes

1

tsp

Sugar

500

g

Beef mince

1

Tbsp

Worcestershire sauce

1

Tbsp

Parsley

chopped

1/2

Tbsp

Thyme

leaves only

1/4 - 1/2

tsp

Harissa paste

optional

8

Lasagne sheets

Salt and pepper

50

g

Grated cheese + more for topping

optional
Instructions
Pre heat oven to 190/375/gas 5

Heat a saucepan over a medium-low heat, add the olive oil, and fry the chopped half onion until very soft but not brown - approx. 5-6 minutes

Add half the crushed garlic and fry for a further 1-2 minutes until the harsh garlic smell has subsided

Stir in the tomato puree, and mix to distribute. Cook for a further 2 minutes

Stir in the chopped tomatoes and passata (if using), plus the sugar and a pinch of salt. Bring to the boil and simmer while frying the beef

Set a large frying pan over a high heat, when very hot add the beef mince, bit by bit until it's all in, and fry until starting to brown, approx. 2-3 minutes

Lower the heat to medium and add the sliced onion half. Fry until the onions are soft, approx. 4-5 minutes

Add the remaining half crushed garlic and fry for a further minute, until the harsh garlic aroma has gone

Add the tablespoon of Worcestershire sauce and fry for a further two minutes, stirring if the onions look like burning

Pour about 1/3 of the simmering tomato sauce into the beef and mix well. Taste and season as necessary, and add a few splashes more of Worcestershire sauce for good measure. Reduce the heat to very low and leave to cook

Allow the remaining tomato sauce to cool almost completely (I transfer mine to a glass dish and set it over ice water while stirring)

Meanwhile, boil a large pan of lightly salted water and cook the pasta for about half of the cooking time stated on the packet

Transfer the cold sauce to a blender and blitz until totally smooth. Transfer back to a saucepan and gently heat. Stir in the parsley and thyme, plus the harissa if using. Taste, and season as necessary

Once the pasta sheets have cooked, remove from the water one at a time. Lay the sheet into a deep 10-12cm oven tray, add the beef bolognese to one end (plus cheese if using), then roll up into a tube. Be generous with the beef bolognese so you don't have too much pasta per tube wall

Continue for the rest of the pasta sheets until done, top with the reserved tomato sauce, and sprinkle over grated cheese if using

Bake in the oven for 25 minutes
Recipe Notes
This dish both freezes really well, and tastes great zinged in the microwave the next day, so feel free to cook in big batches!
Why do you add the beef to the frying pan bit by bit? Why do we need to brown it at all?
Why browning food is so important
 (see section at the bottom regarding frying in batches)
Why all the faff with separating the sauce, adding little bits here and there? We're creating a flavour profile to add depth to the dish, as well as adding some contrast between internal and external flavours.
Why do you only cook the pasta for half the pack time? The pasta will continue to cook when in the oven as it's surrounded by sauce. If you cook the pasta right through before oven baking, the pasta will be too soft for most people's liking. You simply won't be able to roll raw pasta (unless you made it by hand), so not boiling it at all isn't an option.
I'm including this post in the following link-ups. As always, please visit everyone else and share comments! Us little blogger guys do love talking with you!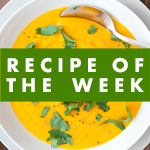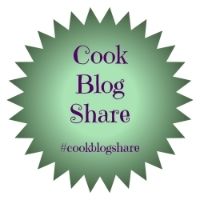 + hosted on Snap Happy Bakes
Marathons and Motivation
&
Ilkas Blog
Buns In My Oven – What's Cooking Wednesday
On
Throwback Thursdays